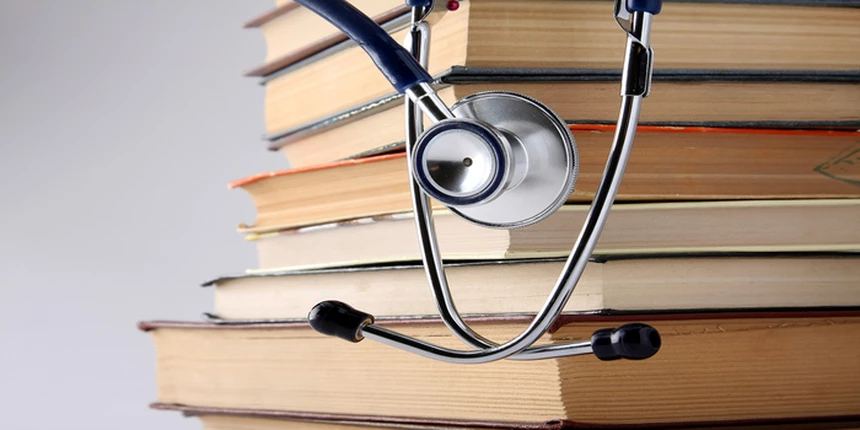 Students often get confused whether they should read NCERT for their exam or give priority to other reference books available in the market because they seem very easy to read, because of their lucid language, usage of so many pictures, etc. If you are one of those who have this confusion, this article is for you. Read till the end to know why you should read NCERT books for your exams no matter which class you are reading in, and how you should use the NCERT important questions to get its maximum benefits.

First of all, NCERT books are written following the latest CBSE guidelines and syllabus fully. So if you read it thoroughly, you will not leave any portion of your syllabus during your preparation. While these books are mandatory to read in CBSE-affiliated schools, it is not the case for the others. But they should also read it while self-studying. NCERT books cover all the important points in short passages. You might refer to big fat reference books later, but to understand a new chapter, there can be no compliment to reading from the NCERT. Do not just glance through the chapters. Stay in touch with it by practicing exercise questions, solve numerical problems, and go through the revision notes that you make while reading. Solving advanced questions and numerical problems from reference books will seem easy once your basics are cleared. Your exam preparation will be completed once you club your learning from NCERT with that of other advanced study materials. With your clarity of a concept, your ability to solve a problem on time will increase.

You can do group study with your friends to get better at NCERT. Do not have more than 5 members in a group. Study for at least 2 hours together. But do not drag it too much as well. Long study hours will make you and your friends tired and bored. You will get different ideas and thoughts from different perspectives when you will study in groups. You can also get your doubts cleared. While studying from the NCERT, stay away from your phone. As the contents are written in simple language, your chances of getting distracted are high. But remember, you need to concentrate fully for a proper understanding. If you are studying the PDF format, make sure you turn the notifications of all the social media platforms off on your device. If possible, put your phone in flight mode so that phone calls cannot distract you too.

While studying NCERT, remember to give time to every subject. For example, you may find the NCERT SST more enjoyable to read than that of Science, but to ace your exam well, you need to read both. Take your syllabus out and analyze the chapter that carries more marks. Try to cover them on a priority basis from the NCERT.
NCERT books are enough for you to get more than 80% marks in the board exams. You need to read it cover to cover though, and between the lines too. It will build your concepts and prepare you for the exams through its practice questions. You should not leave any exercise or solved questions from practicing. These practice questions are made to judge a student's overall learning, and you will find your weaker portions as you solve them. You will get an idea about the different question patterns too. Mathematical problems and numerical problems in Physics often come from NCERTs directly. NCERT solution pdf will be very helpful for you in your preparation. Make sure you do not forget even the tiniest information given in the NCERT. As most of the questions in the board exam come from the NCERT, either directly or indirectly, you have the full chance to get more than 80% if you study it thoroughly. Look through the diagrams, charts, and graphs carefully too.
To study the NCERT effectively, go through it line by line. Do not just read merely, try to understand every sentence and connect the information. You need to have a notebook where you write down all the important information as short notes as you read the NCERTs. You will get a better understanding of the concepts as you solve the questions given in the exercise and go through the solved questions carefully.
It is always advised to make short notes from the chapters of NCERT. It will not only help you during the time of revision but also have better clarity of the concepts. It has been found out that students who make their notes while reading, remember the information for longer than those who do not and also write a better answer. Remember to write the gist in your language after understanding the concepts, and not just copy whatever is written in the book. Your note should be one-third of the original text in size. Otherwise, it will not help in revising before your exam. Give proper headings and subheadings which will help you to find the necessary information from your notebook quickly. Even if you do not want to put the effort into making new notes from whatever you are reading, try to note down definitions, examples, formulas, and terms in your notebook and go through them time and again. You can draw diagrams in your notes for a better understanding too.
NCERT books are helpful for competitive exams like JEE and NEET. In the latter, more than half of the biology questions come directly from NCERT of classes 11 and 12. Even in the preparation of government exams like UPSC, NCERT books are given priority for clearing the basics. Even students pursuing post-graduation also look through the NCERT for some basic information. NCERT books are designed in such a way that they will always make the fundamental concepts about any subject stronger. Students should read these books first, before heading to any other advanced level reference book.
When you start reading the NCERT line by line with proper understanding, the information will remain in your mind for a long.